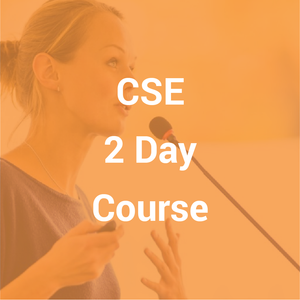 CSE 2 Day Course
Mark Hatter Associates
Regular price £340.00 Sale
Course Trainers
Robin Watts
About The Course
Child Sexual Exploitation (CSE) is a type of sexual abuse in which children are sexually exploited for money, power or status. It has been reported that this form of child abuse is the fastest growing type currently in the UK, so it is essential that professionals with safeguarding responsibilities are fully equipped of how children and young people are targeted and affected by CSE.
This 2 day advanced course is designed to provide safeguarding professionals across all multi-agencies (i.e. social workers, police officers education facilitators, family support workers, foster carers, health professionals) with a full understanding and awareness of the complexities involved in CSE and how to support victims of exploitation.
The course content full explores the signs and key indicators of a CSE victim, it discusses in detail a profile of a previous offender giving a full insight into grooming and online exploitation. It also includes the effects of CSE on children and how to work with victims effectively, giving strategies and guidance to the delegates. The also also covers the S47 process that involves CSE cases and how multi-agencies need to support victims together.
Course Benefits
By the end of the course, delegates will be able to recognise and be fully equipped to effectively safeguard vulnerable children and young people against CSE. Delegates will fully understand the risk assessment and S47 process when case managing CSE victims, fully understanding the categories of risk and vulnerability factors.
The learning style will be mixed, with direct learning from powerpoint, small group case study discussion and feedback.